Simpllify Commerce Integration With Opencart.

Add Simplify Payment method in your Opencart Website .
Journal Compatible
Custom Payment title
Masterpass
Auto Complete Customer's Name and email based on Cart's input
Email receipt from bank
List with Successful Payments
Refund Button on Admin's page
12 months free support
demo (admin/admin)
Simple & Secure
Sign up and set up. Simplify's features and connections make it easy for your customers to pay you.
Learn more about Simplify and create your new account Here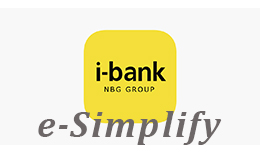 The same module with a few alternations can be used for NBG (ΕΘΙΚΗ ΤΡΑΠΕΖΑ ΕΛΛΑΔΟΣ) i-bank e-Simplify. You will find the link down bellow.
Compatibility: Opencart  2.1.x.x 2.0.3.1 2.0.2.0 2.0.1.1 2.2.0.0 2.3.X.X & 3.X.X
Support can be offered through Opencart's Official Marketplace or by using this form here. (On subject please include the module's name) .
If its neccessary I might need access to your site via admin panel or FTP and in some cases I might be able to help you with remote support software such as TeamViewer or Ammyy .
If you like my module please give one or two minutes to rate my extension in opencart's Marketplace or share this page on social media using the links below. Thank you!